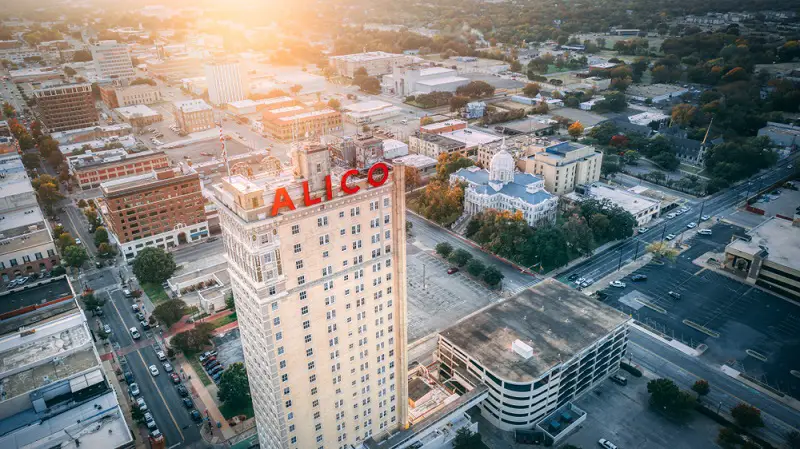 Does Waco Have a Downtown?
Yes. Waco does have a downtown which has created quite the reputation for itself. Downtown Waco is a trendy, vibrant and happening hotspot that extends to both sides of the Brazos River.
Waco's vibrant Downtown Cultural District is home to a variety of locally owned shops, restaurants, and other attractions. Museums, art galleries, public art, performance venues, restaurants and bars serving locally produced food, wine, beer, and even award-winning whisky (looking at you Balcones) are just a sampling of what can be found in downtown Waco.
So, if you're still wondering if Waco, Texas has a downtown, then keep reading. We're going to take a more detailed look at some of the things you can expect to see and do while visiting downtown Waco.
Downtown Waco, Texas
Waco has long been Central Texas' best-kept secret. But like most good secrets, this one is now being let out of the bag. Revitalization is sweeping through Waco's historic downtown, thanks to renewed efforts in long term city planning, a massive influx of entrepreneurs as well as the celebrity that comes with being the home town of Fixer Upper's Chip and Johanna Gaines.
Tourists are flocking to Waco to visit Magnolia Market, Chip and Joanna Gaines' homemade Mecca located in Downtown Waco. And with the influx of tourists comes additional business, which want to be located in areas where tourists congregate.
Waco's downtown, which has seen better days, is still full of character and history. Infusing new life into vacant historic buildings is proving to be an excellent fit; progressive and appealing to tourists while preserving the original essence of historic Waco.
What Is There To Do In Downtown Waco?
There are many things to do in downtown Waco such as explore art galleries, marvel at massive colorful murals, shop at boutique clothing and home furnishings stores as well as dine at a one-of-a-kind restaurant.
Architecture and Art
Take in the beautifully restored 19th-century architecture as you stroll along quaint two-lane streets and avenues, or explore the area on bike trails and lanes. Admire all of the magnificent works on display at Cultivate 7Twelve, home to Creative Waco.
The gallery's monthly exhibitions highlight the work of Waco's artists. All of the artwork on display is for sale, so you can always walk away with a new conversation piece for your home.
Farmers Market
On Saturdays from 9am to 1pm (9-12 July and August) you can head on over to 500 Washington Avenue, directly across from the courthouse for the Waco Downtown Farmers Market. Browse the selection of locally grown produce and art while sipping a refreshing drink and snacking on something tasty.
Sidewalk Art
Many of Waco's best annual events are also held in the downtown area. At the Wacotown Chalk + Walk, you can admire the works of more than 50 sidewalk chalk muralists and explore the cultural district's shops after hours during First Friday Waco. Food, shopping, and more await you in the Waco Downtown Cultural District, a must-see when visiting Waco.
Breweries and More
Whether you're a micro brew craft beer enthusiast, a wine connoisseur or have a palate for whiskey, downtown Waco has something to satisfy your thirst.
Balcones Distilling, which produces award-winning bourbons, rums, whiskeys as well as it's own selection of fine crafted beers is also located in downtown Waco. To visit the distillery, you must reserve a spot on a tour in advance. You'll not only get a behind-the-scenes look at the distillery and the distilling process, but you'll also get to sample several spirits and take home a souvenir tasting glass.
You don't want to miss out on visiting Pivovar, where you can find an excellent selection of mixed drinks as well as their in house Czech style beers.